And the Award for Best Running Scene Goes To…
The nominees are…
5. Yalitza Aparicio at a moment of play in Roma.
4. A lactating Charlize Theron in Tully.
3. Captain America and Black Panther ahead of the pack in Avengers Infinity War.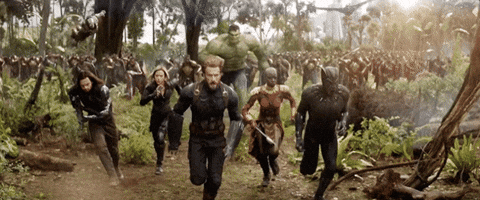 2. Ah-In Yoo's Jong-soo barn-hunting in Burning.
and the winner is…
1. Tom Cruise in Mission Impossible: Fallout
It had to be. The man runs across the London skyline, breaks his foot in the process but keeps on going, through an office building, jumps out a window and ends up at the Tate Modern, all while seeming to keep a sub-6-minute-mile pace. Legend.